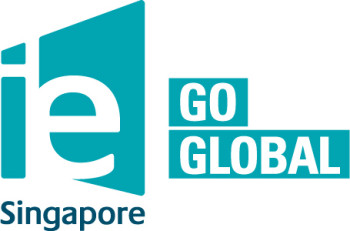 International Enterprise (IE) Singapore
International Enterprise (IE) Singapore is the government agency driving Singapore's external economy. We spearhead the overseas growth of Singapore-based companies and promote international trade.

Trade has always been the backbone of Singapore's economy. In addition to promoting export of goods and services, IE Singapore also attracts global commodities traders to establish their global or Asian home base in Singapore. Today, Singapore is a thriving trading hub with a complete ecosystem for the energy, agri-commodities and metals & minerals trading clusters.

Renowned worldwide for their dedication to quality and innovation, Singapore-based companies make ideal business partners. With our global network in 39 locations spanning many developed and emerging markets, we connect businesses with relevant Singapore-based companies for their business expansion by:

// Helping to identify and cultivate relationships with Singapore-based partners that have a pan-Asian or global presence
// Keeping companies abreast of the latest business trends and opportunities in Asia

In Africa, we have two offices in Accra (Ghana) and Johannesburg (South Africa). These Overseas Centres help to build mutual mindshare and facilitate greater trade and investment cooperation between Singapore and Africa. IE Singapore helps Singapore companies explore partnership opportunities, and also supports African companies looking to enter the Asian market by using Singapore as a base for their regional operations.

Visit www.iesingapore.gov.sg for more information.